Congratuations Vogue!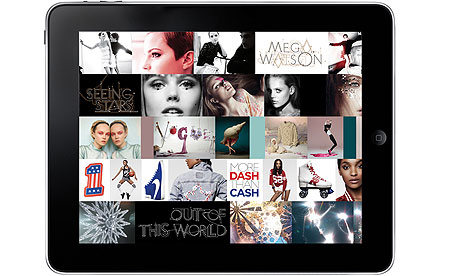 Last night British Vogue celebrated their winning at the
Digital Magazine Awards, which took placen in
London
. The Vogue App won the Digital Fashion Magazine of the year at the 2011.
Vogue was one

of the other twenty countires who was particiting in the Digital Magazine Awards event.

The event was judge by panel which included Thomson Reuters chairman David Schlesinger and CNN International Digital vice president and global manager Peter Bale.
At the awards cermony there was some competiton amonst the other magazine nominees which included

ASOS.COM, Company magazine and Pandora. Another of the night's big winners was Wired, which won Digital Magazine of the Year, Editor of the Year and also Best Technology and Gadget Magazine of the Year.
You can also go into the world of December issue now!